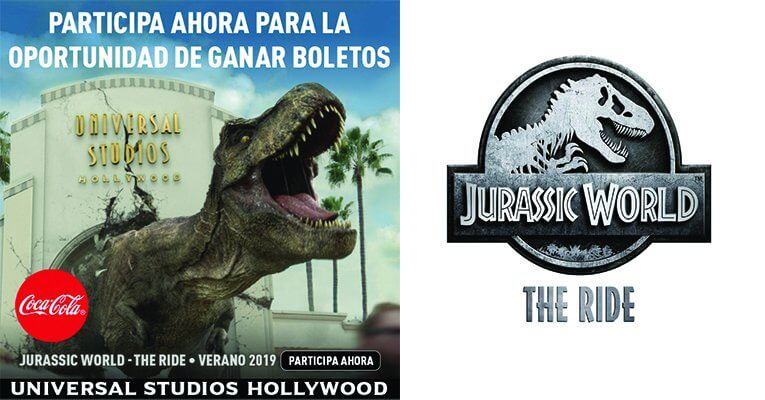 Area de la bahía prepárate porque 93.3 La Raza te lleva a ti y tu familia este verano para que vivas una aventura de Jurassic World-The Ride en Universal Studios Hollywood. Intenta sobrevivir esta nueva aventura…más real…más intenso! Para ganar tu paquete familiar escucha a las 7:25am, 11:25am, 5:25pm & 7:25pm para tu oportunidad de ganar el paquete familiar! 
Disclaimer:  Visita Universal Studios Hollywood punto.com para más detalles. Se aplica resticciones y fechas bloqueadas.
Jurrasic World is a trademark and copyright of Universal Studios and Amblin Entertainment Inc. licensed by Universal Studios. All Rights Reserved. TM & COPYRIGHT 2019 Universal Studios.
Copyright 2019 The Coca Cola Company " Coca Cola" and the Red Disk Icon are the registered trademarks of the Coca Cola Company. All Rights reserved.
Deja tu comentario
También te gustaría